Pet Dental Care
Periodontal disease is one of the most common and serious pet health problems, affecting approximately 80% of dogs and 70% of cats by age 3. At-home prevention is as important as regular teeth cleaning by veterinarians. In fact, unless pet owners provide teeth cleaning for dogs and cats at home, periodontal disease will progress regardless of the care provided by veterinarians. Periodontal disease often results in tooth and gum infections, pain, loss of teeth and even organ damage in pets. Studies have shown that dogs with severe periodontal disease have more damage in their kidneys, heart muscle and liver than dogs without periodontal disease. This organ damage occurs when bacteria from the infected tooth roots and gums gain access to the blood stream (a condition called bacteremia). The key to management of gum disease (for humans or pets!) is prevention. As long as the surfaces of the teeth are cleaned frequently, the gums will stay healthy
Some dogs are more susceptible than others to build up of plaque. Factors that affect the risk of a dog getting periodontal disease include;
Breed and genetics 
Dog size 
Flattened face (brachycephalic) 
Age 
Frequent mouth breathing
Breed, genetic and tooth alignment can all affect how easily a dog gets plaque. Small breeds tend to have crowded teeth and are at a higher risk of building up plaque and having dental problems. Dogs with flattened faces having compressed upper jaws (such as pugs, boxers, etc.) also tend to have crowded teeth.  Older dogs are more likely to have dental problems. When a dog breathes frequently through its mouth the drying of the teeth tends to harden plaque.
*Example: Chihuahuas are very lucky in that the fact that this breed has few health problems overall… but teeth issues is periodontal disease is one!  There is an old joke…"What do you call a room full of Chihuahuas?"…  "One full set of teeth." 
Brushing your pets' teeth at home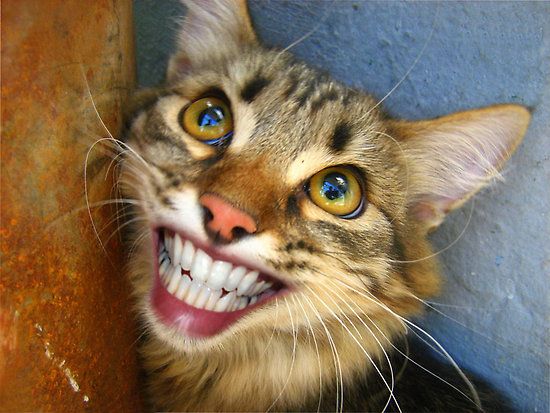 The gold standard for keeping gums healthy and plaque controlled in pets is twice daily tooth brushing. Each pet should have their own toothbrush and proper pet toothbrushes should have bristles to reach under the gum line. There are numerous cat and dog toothbrush sizes available to best fit your pets' mouth. Human toothpaste contains detergents and should not be used in pets as they will swallow the paste. There are many cat and dog toothpaste flavors available and most pets seem to prefer the poultry-flavored types.
Proper brushing technique involves placing the toothbrush bristles at a 45 degree angle where the gum and teeth meet. Using a gentle oval pattern and covering three to four teeth at a time, the bristles should be moved around the teeth. Ten short oval motions should be completed before moving the toothbrush to a new location in the mouth. The outside upper teeth do the most chewing and should get more attention.
For best results, tooth-brushing should start when pets are young and will easily adjust to teeth cleaning at home. As pets age and develop tooth and gum disease, there may be pain associated with brushing and pets may be less willing to allow brushing. If your pet is completely unwilling to allow brushing, there are dental wipes that can help control plaque when rubbed twice daily against the teeth and gums. 
Veterinarian Teeth Cleaning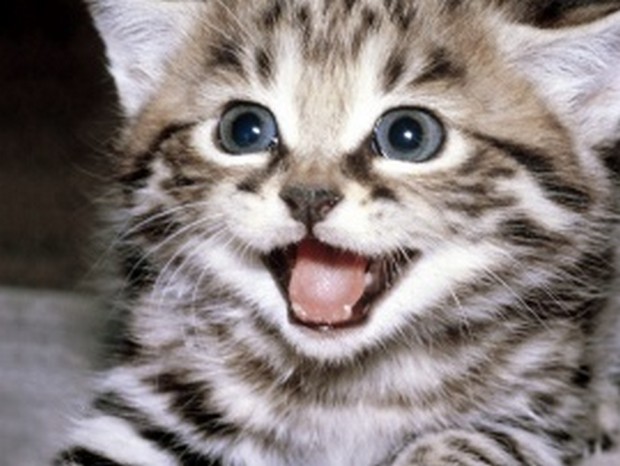 In addition to daily tooth brushing, pets will intermittently require dental cleanings by their veterinarian to prevent periodontal disease from occurring. Veterinarians often perform fluoride treatments or apply plaque prevention gels that have a long-lasting plaque-fighting advantage. The frequency of these cleanings will depend on the success of the at-home dental care. They may be as frequent as every four to six months in a pet with severe periodontal disease or only every two to three years if a pet owner has been dedicated to maintaining their pets' dental health at home. 
Frequently asked questions:
Is anesthesia always required for teeth cleaning?
Yes, anesthesia is required for a thorough teeth cleaning that will help prevent periodontal disease. As pet owners are often reluctant about procedures requiring anesthesia for their pet, some groomers and veterinarians are offering "anesthesia-free" dental cleanings. Anesthesia-free cleanings are not recommended by the American Veterinary Dental College, as these procedures always result in suboptimal examination and cleaning and also increase the risk of injury to the pet's mouth.
Is dry food better for pets' teeth?
No. It is a myth that dry kibble helps remove plaque and that canned foods cause more plaque. Most dry food crumbles without much resistance, offering little to no abrasive action from chewing. Pets eating dry foods can (and do) develop heavy plaque buildup.
Does my pet need a special dental diet?
Probably not. If your pet has particularly bad plaque problems, despite proper at-home teeth brushing and veterinary dental care, you should talk to your veterinarian about an appropriate dental diet. Approved dental diets contain chemicals that bind and facilitate breakdown of plaque. There is a list of approved foods and dental treats published by the Veterinary Oral Health Council (VOHC).
Digestive problems can also contribute to bad breath in dogs and cats. If you haven't already, consider switching to a natural pet food which promotes excellent gastrointestinal health.
Are there treats that can help reduce plaque buildup?
Yes. There are many treat products on the market that claim efficacy against plaque and tartar. The VOHC Seal of Acceptance can help pet owners distinguish which products are actually scientifically proven to reduce plaque and tartar buildup.
Bad breath is just a minor symptom of the more severe periodontal disease occurring in your pet's mouth. Work with your veterinarian to create a cat or dog dental care plan that will keep the bad breath away and maintain your pets' health for years to come.